Urgent Special Needs of the Home
To have our own buildings for TCHN and Land to construct two children Home separately for Boys and Girls that will be around 2,00,000$

Bunk cots for the children at the boarding home as the children are sleeping on the floor with mats.  

Need cooking gas stove (Oven) for kitchen. 

Also, require steam cooking unit system for preparation of hygienic food. 

To have laundry system to wash the clothes of children.

Require TV, DVD player and LCD projector, computers, UPS.

Need equipment to play music and practise various hobbies.

To have comfortable furniture for TCHN.
JOIN YOUR HANDS WITH US AND MAKE A DIFFERENCE
Your monthly contributions goes directly to the child's development in the following areas
Monthly required to meet the expense of each child as per the details given:
Rent

Food

Clothing

Bedding/ blankets, bed sheet (annually)

Water, Electricity

Medical care

Staff Honorarium

Stationeries, Postage & Telephone

Transportation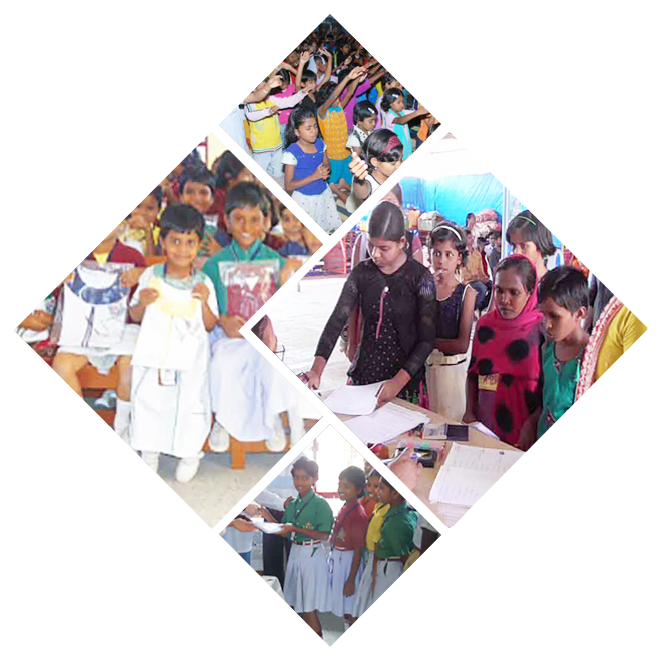 Admission

Monthly

Fees
Books
Sports
Uniform
The need to fulfil the vision and the ever-escalating running cost of the Home have compelled us to solicit for more growth of TCHN for the Lord's glory.
TCHN is a unit of Touch India International Ministries, Bangalore. It is registered under the required act of the Government of Karnataka and the Government of India. 
Come and experience the ministry with us.
Pray and participate in this mission as a volunteers or part time ministers.
Pray and share with your love and mould the lives of these neglected children.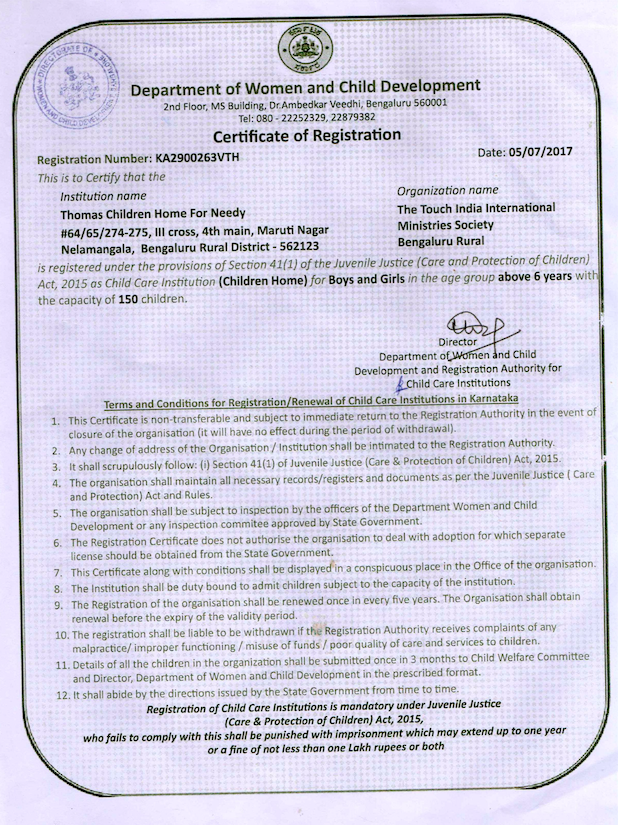 Let God use you in a very special way